ONLINE REGISTRATION IS CLOSED! WALK UPS WELCOMED! 
SafePath Children's Advocacy Center In Partnership with  WellStar Health Systems

Presents 
Linda Homeyer, Ph.D., LPCS, RPT-S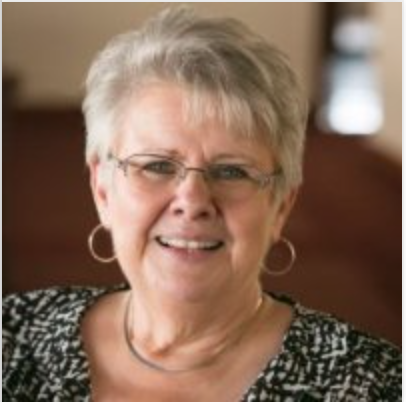 Trauma-Informed Sandtray Therapy for the Play Therapist 
April 21, 2017
Download Training Brochure Here.
Dr. Homeyer is a Professor in the Professional Counseling at Texas State University. Dr. Homeyer is honored to be involved with the growing, vital, and prominent program; working with a dedicated set of colleagues; and mentoring students on their professional journey. She is the 2010 recipient of Texas State's President's Award for Excellence in Service: the highest honor given by the University for recognition of service. She has worked as a pro-fessional actress, but it was her work as an investi-gator of child abuse that led her to her interest in counseling children. An advocate for children and play therapy, she participates extensively in service, teaching, and writing. Dr. Homeyer served several years on the Texas Association for Play Therapy Board of Directors and served two terms as Presi-dent of the Association for Play Therapy Board of Directors. Dr. Homeyer is the 2013 recipient of APT's Lifetime Achievement Award; in 2014 she was designated a Director Emerita. Dr. Homeyer co-authored Sandtray Therapy: A Practical Manual; Play Therapy in Malaysia; The Handbook of Group Play Therapy; Play Therapy Interventions with Children's Problems; and The World of Play Thera-py Literature, as well as many book chapters and journal articles. Her work has been translated into Chinese, Russian, Korean, and Spanish.
About the Training:
This workshop will provide play and sandtray therapists an ex-ploration of trauma-informed dynamics to ones' ongoing clinical work, theory, and client conceptualization. The focus will be integrating and conceptualizing the three stages of trauma-informed therapy work with sand tray. This includes use and importance of the "trauma narrative," "life narrative," and "family narrative" in successful treatment. The value of the fami-ly narrative and family script regarding the traumatic event will be discussed. We will also explore the inclusion of spirituality/religion as a possible resource for trauma victims and their fami-lies. Case studies and examples will be given. Partici-pants: Please bring 15-20 miniature figures with you. We will experience and play, too!