Good Eatin' Great Cause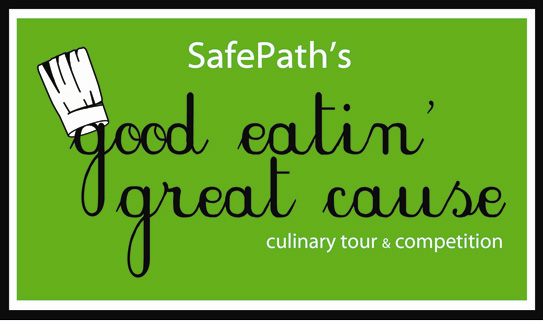 Presented by:
Thank you for making the 2014 Good Eatin' Great Cause GREAT!!
Congratulations to the Cobb County Fire Department for winning the 2014 Iron Skillet!
Click here to view photos from the event.
Pictured (L-R): Media Host, WSB-TV Anchor: Craig Lucie, SafePath Executive Director: Jinger Robins, Chef Host: Alex Reethof, Chef Holly Wulfling Chute, Chef Gerry Klaskala, Chef Asha Gomez, Cobb County Fire Department Cooking Team: Elliott Stoney Bowels, Ian Martin, Felecio McDowell, Ryan McKay, Arlen Buck Fowels and Mentor Chef Jessica Ray.