1-855-GACHILD (1-855-422-4453)
What to do if you suspect child abuse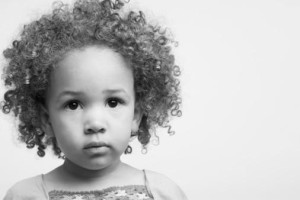 If a child is in immediate danger or has been severely injured, call 911 or other emergency services.  If you are concerned that a child is being abused, maltreated or neglected, call the police or local child protective services.
Child abuse may include sexual abuse, physical abuse, psychological abuse such as abusive language or threats and/or neglect.  Neglect may be apparent when very young children are outside or left alone and unsupervised, often appear physically ill, or appear malnourished or starved.
Some facts about physical abuse
This form of abuse can occur when someone inflicts injury on a child.  This can occur in several ways such as punching, slapping, hitting, kicking, pinching, burning, weapons or many other possible ways.  You may not always be able to see all the physical signs due to someone inflicting injuries on parts of the body that are commonly covered.  In addition, a person who physically abuses a child may injure parts of the body that would look similar to natural injuries or they may coerce the child into hiding the injuries or lying about how he or she received the injuries.
Signs of physical abuse
Signs of physical abuse can be different for different children.  Some children may have more obvious bodily injuries and may not be able to explain all of their injuries or their explanations do not match with the type of injury seen.  Other children may have more behavioral changes such as increased aggression, depression, expressing or showing fear around certain people, difficulty concentrating or social withdrawal.   Some children may attempt to hide their injuries by wearing clothing that would conceal injuries even when the clothing is much too warm for the season.
Some facts about sexual abuse
It is important to understand that sexual abuse can occur in all populations, in both rural and urban areas, in all socioeconomic and educational levels, and across all racial and cultural groups.  There is no universal definition of child sexual abuse. However, a central characteristic of sexual abuse is subjecting a child to any sexual act with the child or in the presence of a child for the sexual gratification of another.  Sexual abuse can include touching and non-touching offenses including exposure, voyeurism, and child pornography.  For example, according to the Official Code of Georgia (16-6-4), a person commits the offense of child molestation when he or she does any immoral or indecent act to or in the presence of or with any child under the age of 16 years with the intent to arouse or satisfy the sexual desires of either the child or the person.
How common is child sexual abuse?
While accurate statistics on the prevalence of sexual abuse is difficult to obtain due to varying definitions about what constitutes sexual abuse and underreporting of sexual abuse, a number of studies support the estimate that at least 1 in 4 girls and 1 in 6 boys are sexually abused before the age of 18.  This indicates that 25% of women and 16% of men experienced some form of sexual abuse as children.  According to Darkness to Light,a national child abuse prevention organization, an estimated 39 million survivors of childhood sexual abuse exist in America today.
Effects of Child Sexual Abuse
The effects of child sexual abuse can include depression, post-traumatic stress disorder, anxiety, a propensity to re-victimization in adulthood, and physical injury to the child, among other problems.  Sexual abuse by a family member is a form of incest, and can result in more serious and long-term psychological trauma, especially in the case of parental incest. However, it is important to note that child sexual abuse can affect children and parents differently.  Not everyone may respond in the same manner.  These symptoms are not indicators that sexual abuse has or has not occurred.  They are merely some of the effects that could occur with child sexual abuse.
How You Can Tell if a Child Has Been Sexually Abused
The best indicator of child sexual abuse is when a child tells someone that he or she has been abused.  Children rarely lie about sexual abuse.  There can be some physical indicators of possible sexual abuse such as a child with sexually transmitted diseases, bleeding in the genital areas, blood in the child's underwear or if a child or teen is pregnant.  If you have a child that has these physical indicators, it is best to have the child examined by a doctor.  However, many times, sexual abuse does not have any physical indicators.  If a child's behaviors appear to change drastically, the child appears to have an interest in sexual activities that are beyond his or her developmental level, and/or you have concerns about sexual abuse, it is best to speak with a professional about your concerns and make a report.